Spanish for children

Our classes for Children are focused on natural learning through immersion. They will learn by doing and having fun. This allows each child to learn at his or her own pace as their language skills emerge when they are ready.  We use games, songs, toys, and activities that are engaging, communication-focused and age appropriate.
Although these are group classes, the small class size  guarantees that each child receives plenty of attention, feedback and  the opportunity to participate. A ratio or 6 children to one instructor.
Pequeñitos – Spanish for the little ones: These classes are for children aged 1 to 3. They are introduced to the language through songs, stories and age appropriate games. Parent participation required.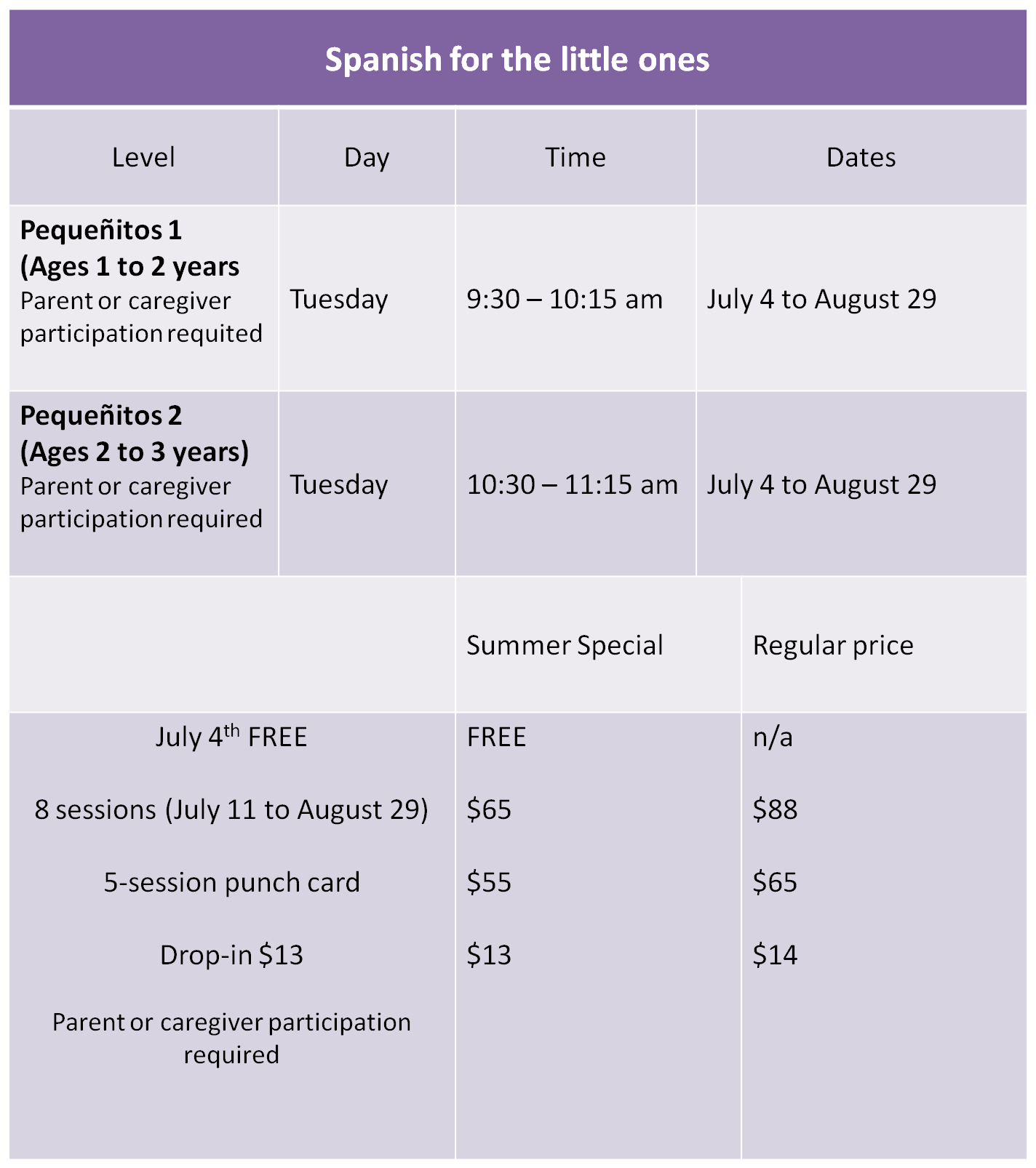 Summer camp 2017: In this half-day summer camp your child will be immersed in the language for three hours a day. We will have lessons, games, crafts, and fun activities all in Spanish. Only eight spaces per week.