Spanish for children
Pequeñitos – Spanish for the little ones: These classes are for children aged 1 to 3. They are introduced to the language through songs, stories and age appropriate games. Parent participation required.
Chicos – Spanish for children aged 6 to 11
Summer camp 2017: In this half-day summer camp your child will be immersed in the language for three hours a day. We will have lessons, games, crafts, and fun activities all in Spanish. Only eight spaces per week.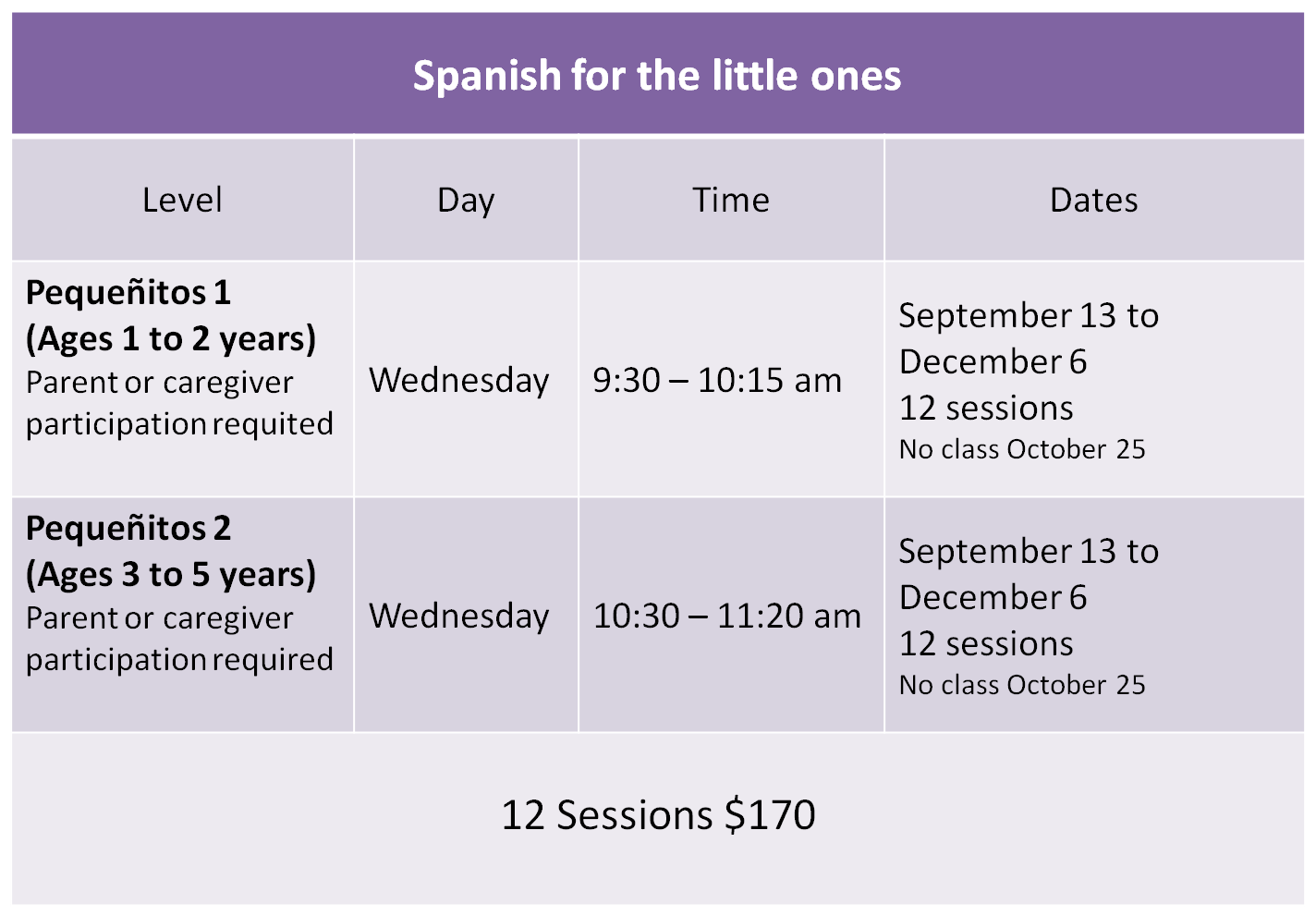 Register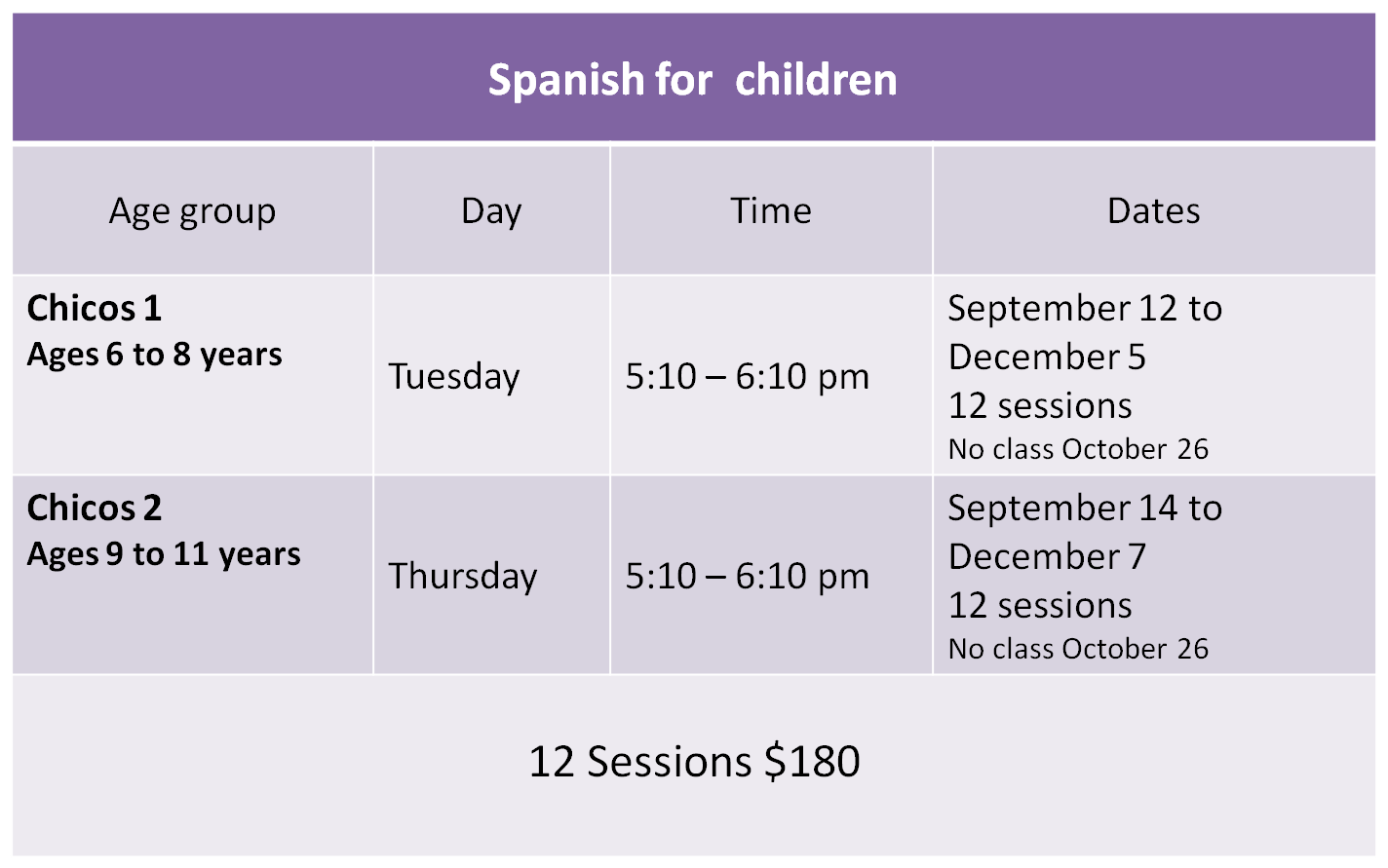 Register