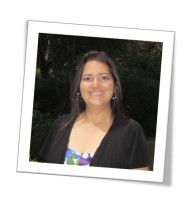 Rebeca – Director, Instructor 

іHola! My name is Rebeca Duque. I am from Venezuela and I have lived in Victoria for five years. I have three passions in my life: enjoying nature, eating chocolate and teaching. I have loved teaching since very young and I have taught languages for ten years. I will make every effort to meet your needs. My goal is to help you acquire all the skills necessary to communicate effectively and succeed in your learning. My classes are dynamic with lots of opportunity for practice.
Education
BEd. Universidad de Los Andes, Venezuela
Certificate in Teaching Spanish as a Foreign Language, FIDESCU and Universidad de Salamanca, Spain.
MA in Applied Linguistics, University of Victoria
My name is Kathleen Mullaney. I was born and raised in the Dominican Republic but I am happy to call Victoria my home now. I have always been passionate about education and I have years of experience working with students both in and out of the classroom. My goal is to help you acquire and develop all the skills you need in order to successfully learn and communicate in Spanish. I work to meet the needs of all my students and I try to make my classes relevant, engaging, and dynamic.
B.A. University of Victoria
B.Ed. in Hispanic Studies, University
Hola! I am Maria-Alejandra Faria. I am from Venezuela and I have lived in many parts of the world. In 2015 I became a Permanent Resident in Victoria, Canada. I am a marine biologist with postgraduate studies in Education and Innovation.  I enjoy the sea, as well as exploring and coaching all sort of skills: from languages to Latin dance and marine conservation.  I have over 15 years experience teaching languages in places such as Canada, France, Madagascar, Maldives, and in sailing vessels. I enjoy teaching about the Spanish speaking cultures as much as  learning from my students. My classes are based on the multiple intelligences theory and on the significative learning approach. I speak English, French and Spanish
Marine Biologist, Universidad de Oriente, Venezuela
MSc, Universidad Simon Bolivar, Venezuela
EdD, Margarita Island, Venezuela.
Paulina Hernández – Volunteer Classroom Assistant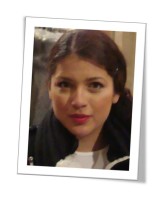 We thank Paulina for all her help. Paulina is a fun and outgoing girl from Zacatecas, México. She assisted in the classes by monitoring and providing feedback to the students. Gracias Paulina for joining us. We will miss you and  wish you all the best in Mexico.